The afterwork on summer terraces in Versailles
Gently but surely the summer is approaching and we only want one thing : enjoying the sun and animations around the city as the days get longer. Between fancy cocktails, gourmet aperitifs and sunny terraces, the evenings and afterworks in Versailles are festive and welcoming !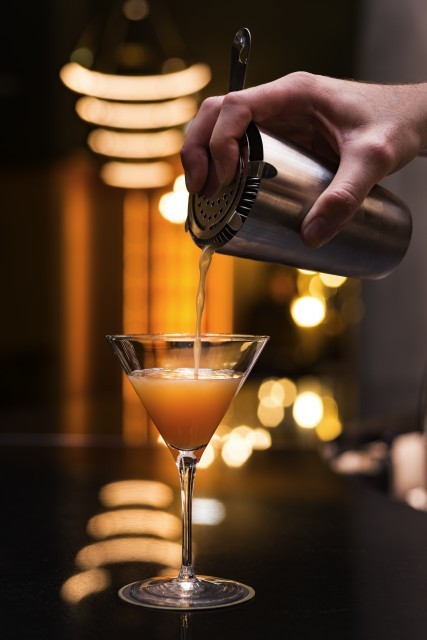 1. Louis Versailles Château
Royale Afterwork at the Louis Versailles Château : from July the 1st it will be possible to enjoy the sun in Versailles with the opening of the restaurant
La Terrasse de l'Alcôve
. Located on the ground floor of
the Hotel Le Louis Versailles Château
, the Alcôve will welcome you in a
privileged, modern and luxurious space
where you can enjoy chic cocktails that will delight you.
Where ?
2 Avenue de Paris, near to the Versailles Tourism Office
When ?
All Summer
2. Les Badauds
After a long day of work you will appreciate relaxing in the bar
Les Badauds
, you will be able to enjoy its welcoming atmosphere, its vintage decoration and its huge terrace under the trees and its breathtaking view of the castle. A little bonus : organic wines and food such as delicatessen and cheese from french producers are available !
Where ?
1 Avenue de Saint-Cloud
When ?
Every day except Monday from 5:30 p.m till 2:00 a.m
3. Cesar by Simone Zanoni
Nothing is better than enjoying the last rays of sun on the square "des Manèges" recently renovated. I recommend you to sit on
the terrace of Cesar by Simone Zanoni
. Feel free to order a nice fruit juice or a glass of Italian wine with delicious antipasti.
Where ?
8 Avenue du Général de Gaulle
When ?
Every day except Monday. From 12:00 till 10 pm
4. Bar l'équilibre
If you love delicatessen, please come to the
Bar l'équilibre
to try theirs which comes directly from the south west of France ! Friendly atmosphere, tapas, charcuterie and cheese will be there waiting for you. I recommand this bar if you want to spend time with your friends after a good day's work in order to chill out around exceptionnal products that will drive you directly to the south west of France !
Where ?
8 Rue des Deux Portes
When ?
Tuesday / Wednesday / Sunday from 5 pm till midnight
Thursday / Friday / Saturday from 5 pm till 1 am
Happy hours every day from 5 pm till 8 pm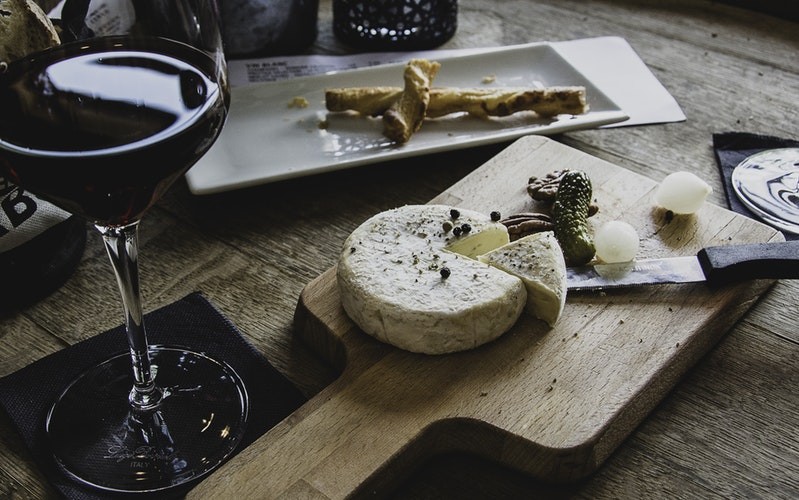 5. Salon sur Cour
You want to enjoy the sun while drinking a delicious fruit juice, then spend few hours, in the heart of La Cour des Senteurs, sitting on the terrace of
Salon sur Cour
to stock up on vitamins in a cozy and pleasant space. If you feel a bit hungry, no worries, you can still enjoy gourmet pastries proposed by Pauline.
Where ?
8 Rue de la Chancellerie
When ?
Every day except Monday, Tuesday. From 11 am till 6 pm.
6. Le Saint Claire
I personally have a real crush on Rue de Satory which is a must-see place in Versailles. Between bars and restaurants you will be spoiled by the choice at the terraces weither you want to have a drink or to go eating a nice dinner. I recommend the
Saint Claire
which is a brewery located at the entrance of the street Satory and only 200 m away from the Palace of Versailles. You can enjoy your afterwork as it should and continue the evening around a delicious Neapolitan pizza whose chef has the secret. Yum !
Where ?
2 Rue de Satory
When ?
Every day from 9 am to 10 pm
Of course this is just a selection and there are many other addresses to discover in all Versailles :)
Published on Wednesday September 04, 2019 at 12:04