Best brunchs in Versailles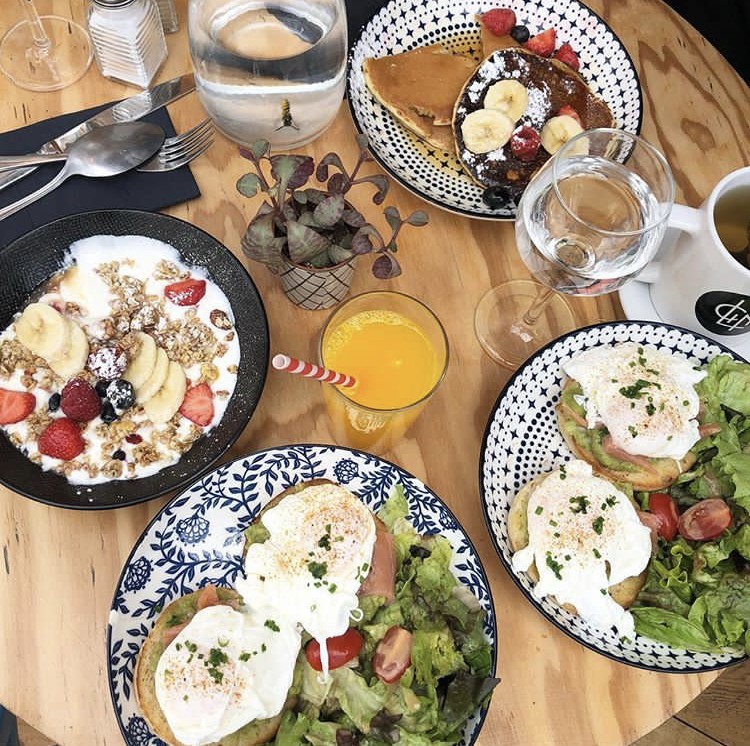 Are you in Versailles this weekend? Come and have a brunch in one of the historical areas of Versailles, before or after visiting the Palace... the perfect occasion to discover the royal city!
I reveal my best addresses for a Sunday brunch in Versailles ...
1. L'Alcôve
Situated in the chic and modern Hotel Le Louis Versailles Château, you will be served a contemporary brunch with seasonal products under the glass roof.

What's in the brunch? 5 to 7 starters, choice of 4 main courses and a dozen different desserts!... Fresh-squeezed juices, organic cereals, made-in-France jams, seafood and pastries.
For adults, a bottle of wine (white, red or rosé) for 4 people is included in the price.
Adult fare (wine included): 45€
12-17 years: 38€
6-11 years: 19.50€
Free under 6, with a dedicated play area
Where? 2 Avenue de Paris, next to the Tourist Office of Versailles
When? Sunday, 12:30PM - 2:30PM
2. Monument Café
Families, travelers and onlookers, come and live a historic and culinary experience!

What's in the brunch? 4 gourmet buffets - starters, main courses, desserts and brunch verrines -, various juices, freshly squeezed orange juice, French pastries, bread and more...
Adult fare: 30€
Children up to 10 years: 13€
Where? 1 Rue du Maréchal Joffre, in the historical Saint-Louis area
When? Saturday and Sunday, 9AM - 3PM
Booking is advised
3. Le Positive Café
In the heart of the pleasant pedestrian street Satory discover this address dedicated to well-being and healthy food.
What's in the brunch?
Menu to compose yourself among the various sweet and salty proposals.
Avocado toast, salmon toast, huevos rancheros, chocolate pancakes, chocolate fondant, carrot cake, crumble fruit, lemon raw tart, acai bowl, greek yogurt. All served with a hot drink, a delicious smoothie or a juice of the day.
There is even an option for children to enjoy this delicious moment with the family.
Brunch rate :
à la carte
Where ?
9 rue Satory
When ?
Sunday from 11 am to 3 pm
4. Ore
In the royal Versalles Palace surroundings, the restaurant Ore offers you different menu for gourmets breakfasts.

The breakfast "Le Lever du Roi"
Your choice of hot or iced drink
Vegetable or fruit juice
Toasted ficelle baguette & butter, jam, honey or chocolate spread
3 mini viennoiserie assortment
Two organic eggs, pan-seared or scrambled, sausages & tomato
Brunch rate :
20 €
Where :
Pavillon Dufour, 1St Floor, Château de Versailles
When :
Everyday from tuesday to sunday
Article written by Adélaïde
Published on Friday September 20, 2019 at 17:12