Valentine's Day and the Winter Holidays at Versailles Grand Parc
Valentine's Day and the winter holidays are approaching and the Versailles Grand Parc Convention and Visitors Bureau has put together a selection of original ideas for spending the best possible time with your partner and family!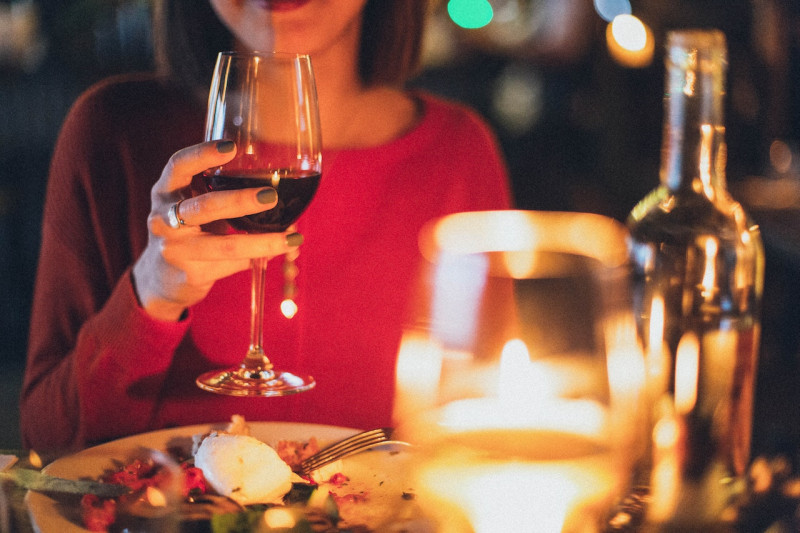 Would you like to have a romantic dinner for two?
Come and celebrate Valentine's Day at
Buffalo Grill!
A Passion Cachée dessert will be offered to you, nothing could be more delicious ...
For more information, click here
Les Trois Marches
welcomes you with a special Valentine's Day menu. Located in the centre of Versailles, a few steps from the castle, the restaurant is ideal for your lunches and dinners as a couple.
Discover their menu on their website
Café Marion
offers you to accompany your dinner with a jazzy atmosphere by Pascal and Thierry at 3 rue Georges Clémenceau (No photo)
For more information, it's this way
At
La Côte de Bœuf
a special Valentine's Day menu at 45 € awaits you, accompanied by a magic animation with Steeve Mind...
Do not hesitate to visit their website for more information
Idea of gifts to surprise your other half?
We found the most romantic gift ideas in Versailles Grand Parc just for you
At the
Anamnesia
gallery, located at 3bis Rue du Bailliage, you will be able to choose among many jewels such as the gold and opals ring, the modular ring on pivot with sapphires, rubies and diamonds, a stirrup watch for Hermès signed Jaeger-Lecoultre, the Must watch by Cartier and a Genève Automatique watch signed Omega
For Valentine's Day, the
CapsuleMarket
boutique offers you a nice selection of gifts from the French designers and brands it hosts.
Unique pieces, small series, accessories and objects that make sense... Philippine and Céline have made this selection for you... so you can pleasantly surprise your partner with an original gift or attention.
Located at 8 rue Richaud, the shop is open from 10am to 1pm and from 2pm to 7pm from Tuesday to Friday and from 10am to 7pm on Saturday.
And if you don't have time to drop by the shop you can also find the selection on the e-shop.
Château de Versailles Spectacles
has put together a selection of shows to offer for Valentine's Day...
For the Easter weekend, 2 superb concerts will take place at the Chapelle Royale:
-
Friday 7 April: Bach's Ways - A concert in Lübeck
- Saturday 8 April: BACH: MASS IN B MINOR
Let yourself be transported by our original activities...
The
Académie Equestre
offers you the premiere of their show "La Voie de l'écuyère - Opus 20e anniversaire" which will take place on Saturday 18 February at 18:00.
In addition, during the winter and Easter holidays, they will perform on Wednesday afternoons as well as weekends:
- Wednesday 22 February at 3pm
- Wednesday 1st March at 3pm
Book your tickets here
Experience a unique tour for €49 per person as part of responsible slow tourism: start on board a hybrid minibus and small boat for twelve people, while enjoying a guided tour by our Pilots.
You will have the chance to discover the Canal St Martin tunnel & its lock. Accompanied by experienced pilots,
FranceDuckTours
is the only one to offer 3 experiences in 1: a tour in a hybrid minibus, a boat tour and a guided tour, followed by a surprise on board ... The tour will start from the Château de Versailles, and will go down through the Parc de St-Cloud-Sèvres (Launch on the Seine, 50' of navigation) - Eiffel Tower, Pont Alexandre III, Louvre etc... which will end with a drop off at the Pont des Arts.
For more information, click here
FAVORITE
offers 2 historical tours through the city of Versailles in a vintage car (a Dyane from 1968): 1 tour of 1 hour through the 2 historical districts of Saint Louis and Notre-Dame and a tour of 1.5 hours which, in addition to the visit of the city, allows you to enter the park and to see the Domaine de Trianon and the Grand Canal
A second tour (1H30), including a drink break (soft drinks + sweets/chocolates), offers the "festive bubbles" option (1 cup per person).
Single price per group (1 to 3 people) = 95 euros instead of 115 euros.
For more information, please visit their website
Cartis Classic Car Experience
offers you a unique experience in a classic Cartis car, following the footsteps of the Sun King, Louis XIV.
Carried by your chauffeur guide in a 1967 Jaguar 420, you will discover the historic districts of Versailles, a royal city at the time of Louis XIV.
You will then follow in the footsteps of Louis XIV to the Marly estate and then to Saint Germain-en-Laye. From the discovery of the ancient castle of Saint Germain - recently restored - to the maze of small medieval streets, you will be conquered by the charm of the city where "the greatest king in the world" was born!
Find out more about the tour here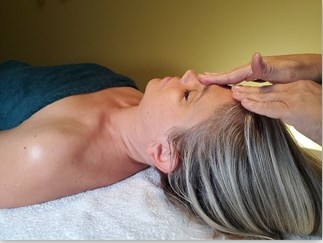 Looking for a moment of well-being for two?

For the lovers' day, Impulsion de Vie located at 40 Rue du Général Leclerc, opens a 25m2 room where duos massages are now possible all year long. This is an opportunity to share a moment of complicity with a loved one and few places offer this.
The centre also offers throughout the year a global accompaniment, complementary to classical medicine.
To ensure these accompaniments, the team of 13 practitioners specialised in manual medicine, counselling, nutrition and massage welcome you from Monday to Friday in Bougival.
Click here to learn more
Our guided tours during the winter holidays
During the holidays, the
Versailles Grand Parc Convention and Visitors Bureau
offers a varied selection of guided tours for the whole family!
To entertain your children, we are organising a carnival tales workshop with an actress playing the fairy Versalia who will prepare the King's carnival celebrations with the help of your children, on 22 February!
Looking for a family activity? On Saturday 25 February, take part in our discovery rally in Versailles and have fun while learning more about the city of Versailles!
If you're looking for a visit from another time, come and discover the Bièvres Tool Museum which traces the history of these fascinating objects that make our lives easier this Friday 24 February.
Many other amazing visits are waiting for you, so discover the complete program of the conferences on our website by
clicking here
See you soon at
Versailles Grand Parc
Published on Monday February 20, 2023 at 16:18