What to do on Sundays in Versailles ?
On Sundays we often want to laze in the bed. What a pity, especially when you know the number of exciting things to see and do in Versailles! So, according to your desires on Sundays, whether you are a night owl or a early bird, whether Sunday is sunny or rainy, I offer several idyllic possibilities to enjoy your Sunday in Versailles! Follow the guide !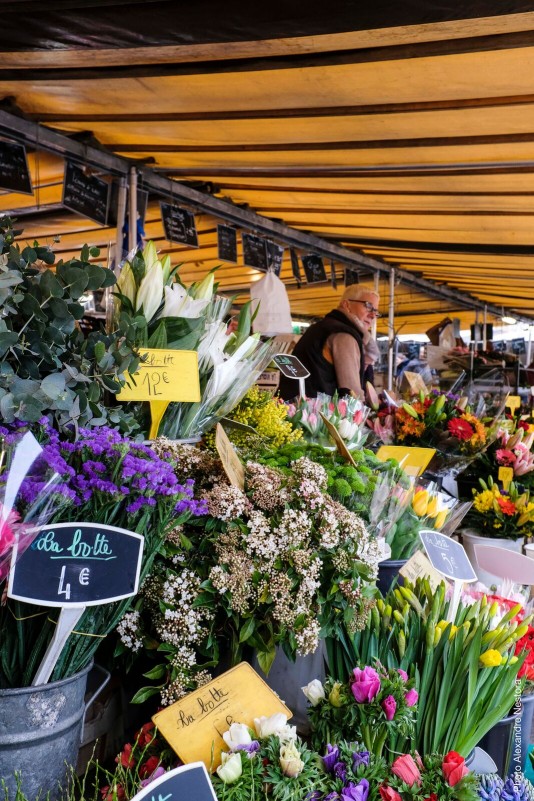 10 things to do on Sunday at Versailles :
- Brunch
What would a good Sunday be like without a small avocado toast and a good fresh fruit juice? Not much ! That's why after a crazy Saturday night or just to get some energy in the morning, I invite you to look a little bit closer at the various restaurants in the city that offer
several brunches
, corresponding to all the gourmet ones. If you need more infos
here is my selection
!
- Equestrian Academy of Versailles
The
horse topic in Versailles
is a real institution, go learn more about and admire the horses of Bartabas at the Equestrian Academy of Versailles. On Sunday you will have the opportunity to attend the show
"La Voie de l'écuyer"
which will bluff you by the technique of the squires and the beauty of the horses. In addition each performance is followed by a free visit of the stables!
- The King's Kitchen Garden
We all know the Palace of Versailles, its Court, Louis XIV and of course its opulent parties. Yes, but how to feed all the Court and the guests ? Thanks to the
King's Kitchen Garden
, which was full of different varieties of fruits and vegetables, this was possible! To learn more about its history and anecdotes I invite you to take part in
a guided tour that takes place on weekends and holidays
at 11am, 2:30pm and 4pm. Small bonus: at the end of your visit you can go to the shop of the Kings' Kitchen Garden and enjoy fresh fruits and vegetables harvested on the spot or canned and juices prepared from their own production, yum.
- Notre Dame Market
Did you know that the
Notre Dame market
has been chosen as "
the most beautiful market in the Ile-de-France region
?". Is is indeed not hard to believe once you discover the colorful stalls of fruits and vegetables. On this market you will certainly find your happiness, between flower bouquets, caterers, pastries, meat and organic products, there is everything! Discover the Halles which are also full of treasures.
- Visit of the Palace of Versailles :
If you want to come to Versailles during the high season and that this day is a Sunday, I recommend you to
adapt your visit
. You should be at the entrance of the Palace from its opening at 9 am and then continue your day at the Trianons estate at noon. Then you will be able to see a lot of the Palace and its estate without rushing you and losing yourself in the crowd. With the
one-day pass
you can enjoy all of it and live a pure royal experience!
- Conferences and guided visits
According to the different seasons, the Versailles Tourist Office offers
conferences and guided tours
regularly thoughout the week. Feel free to take a look at the
program
to discover the current visits.
- Saint Louis Cathedral
The
Saint-Louis cathedral of Versailles
was originally a simple chapel
which was supposed to be the southern counterpart of Notre-Dame of Versailles. It was blessed on August 25 in 1754 which was Saint Louis day and chosen as a cathdral for the creation of the bishopric of Versailles in 1802. It was not consecrated until 1843. So go discover this cathedral and its rich history which make
the pride and beauty of the Saint-Louis district
.
- Antiquarian district
Lovers of beautiful things I can assure you that you will enjoy the
antiquarian district
! In this place full of history very near to the Palace you will be able to discover at least
fifty antiquarian stores
where you will find paintings, old books, antique furniture and many other things that will satisfy you curiosity and all of your desires!
- Lambinet museum and Richaud space
For an exciting cultural moment in Versailles, I recommend you to visit the
Lambinet museum
or the
Richaud space
. At the Lambinet museum you will discover
original exhibitions
in the heart of this old mansion fillet with art work that will certainly appeal lovers of fine arts or decorative art. The second cultural place I would advice you to visit is the Richaud space. A
gorgeous building that has hosted the former royal hospital
and which, beyond its captivating architecture, offers ephemeral exhibitions not to be missed.
- The Coach Gallery
Do you want to discover a unique collection ? I suggest you to visit the
Coach Gallery
adjoining the Palace of Versailles.It countains
one of Europe's largest collections of royal and imperial coaches
. Between evolution of these vehicles and history of its users you will learn a lot! I personally really like the coaches of Marie-Antoinette's children.

For the night owls
You party late on Saturday night and you do not want to live a busy Sunday ?
No problem ! I have what you need. First, I recommend to
get a good brunch
to catch up some energy. After that, I advice you to go for a little
walk in the city
. Go to the Saint-Louis district in order to admire the beautiful
cathedral Saint-Louis
. Even if you sleep the full morning, you can still enjoy a quiet afternoon in the different paks of Versailles. You can also visit
the Royal Tennis Court
in order to learn a bit more about the treaty that has changed the history of France! Then walk into the city to get some fresh air, if you are observant you can even manage to observe
some Street Art works
scattered throughout the city!
For early birds
Everyone knows : the
Versailles estate
is huge and there is plenty to see and to explore. But this is good because :
cycling
is faster and you can see much more things without getting tired. I suggest you to go to
discover Marie-Antoinette's Estate
: it will be a total escape in this small farm.Then, you can come back just in time for lunch. Many restaurants are nearby, there will be plenty of choice! In the afternoon, an unavoidable
escape game
is needed to make the brain work and as we are in Versailles the topics are exciting and full of historical anecdotes. In addition, with family or friends this activity will be ideal. If after that you still have energy, I recommend you to attend a
guided visit proposed by the Tourist Office
starting around 3pm. Accessible to families, they will allow you to learn more about this mysterious city!
Rainy Sunday
Often when it rains we would like to hide under the duvet and be forgotten. It would be a shame because in Versailles I have concocted a list of activities that will put a smile upon your face!
Start of Sunday must: breakfast, then you can go to the Palace and soak up with its calm and quiet atmosphere given by the weather.
To remain on the same topic and to organize an original afternoon you could for example participate to a
workshop concerning the french Savoir-Vivre
that will upgrade you directly to the Court of Louis XI, you can also do a
photo session in real costumes
! Tempting isn't it ?
To end up this busy afternoon, I recommend a
gourmet snack
in one of the few establishments n Versailles that I selected just for you.
Sunny Sunday
When the weather is nice, everything is allowed! Ride a segway, a bike or a horse in the park of the Palace, all the excuses will be good to enjoy the mild weather. You can then go to the Notre-Dame market to get some food and settle in one of the parks of the city to enjoy an unforgettable picnic.
I recommend the
Balbi Park
which is very nice with its river and its vast cave. After a short walk you can go for a smoothie or an ice cream and go to visit the
King's Kitchen Garden
, which is one of the city's must-see stops.
Article written by Adélaïde
Published on Monday August 28, 2023 at 14:32